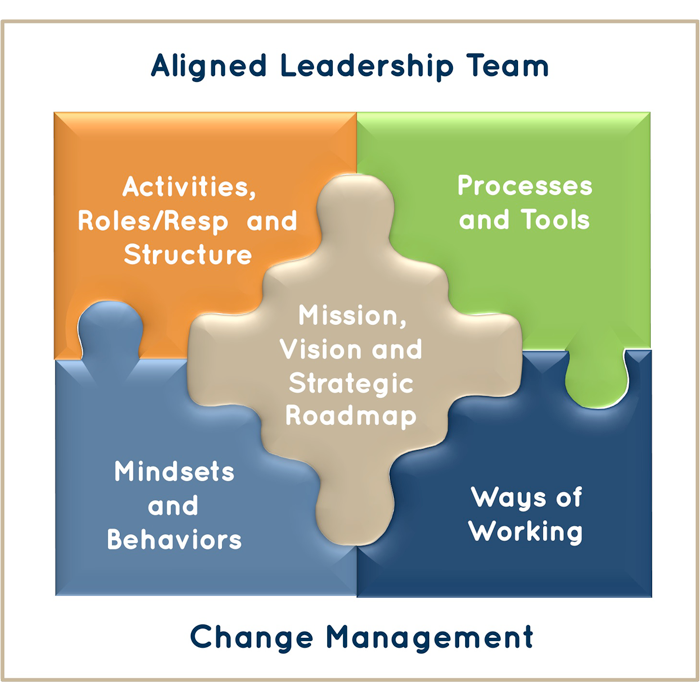 At Link'maker, we view leadership, strategy, people and organisation as fully intertwined and all critical to the success of any company or any function.
We work with business leaders and often their HR business partners.
We offer guidance, proven methodologies and tools to build a solid leadership coalition behind a clear ambition and connect all the pieces of their organisation that will enable to make it happen.
We are experts in talent & organisation development but never start looking at the organisation or its talents before ensuring that the leadership team has fully embarked on the journey.
We often work hand in hand with HR in order to embed the change & reinforce their ability to be strong strategic business partners.